2 Guns (2013)


  | 109 minutes
2 Guns, 1 Bank.
For the past year, DEA agent Bobby Trench (Denzel Washington) and U.S. Navy intelligence officer Marcus Stigman (Mark Wahlberg) have been working under cover as members of a narcotics syndicate. The twist: Neither man knows that the other is an undercover agent. When their attempt to infiltrate a Mexican drug cartel and recover millions goes haywire, the men are disavowed by their superiors. Trench and Stigman must go on the run lest they wind up in jail or in a grave.
Directed by Baltasar Kormákur
Based on the Boom! Studios graphic novels by Steven Grant.
CAST & CREW
CAST

| | |
| --- | --- |
| | Bobby |
| | Stig |
| | Deb |
| | Earl |
| | Quince |
| | Admiral Tuwey |
| | Papi Greco |
MPAA RATING

 Restricted for violence throughout, language and brief nudity
BOX OFFICE
2 Guns was released on August 2, 2013 and spent a total of twelve weeks (84 days) in theaters.
Production Budget

| | |
| --- | --- |
| Estimated Budget | $61 million |
Box Office Revenue
Domestic Box Office
International Box Office
$75,612,460
$56,327,951
Worldwide Box Office
$131,940,411
PRODUCTION
A Universal Pictures and Emmett/Furla Films presentation of a Marc Platt production in association with Oasis Venture Entertainment Ltd, Envision Entertainment, Herrick Entertainment and Boom! Studios.
RECOMMENDATIONS
Denzel Washington was born December 28, 1954 in Mount Vernon, New York. He is known for his roles in
Man on Fire 
(2004),
American Gangster 
(2007) and
Training Day
(2001).
Mark Wahlberg was born June 5, 1971 in Dorchester, Boston, Massachusetts. He is known for his roles in
Prisoners
 (2013),
Boogie Nights
 (1997) and
The Fighter
(2010).
Paula Patton was born December 5, 1975 in Los Angeles, California. She is known for her roles in
Precious
 (2009),
Deja Vu
 (2006) and
Mission: Impossible – Ghost Protocol
(2011).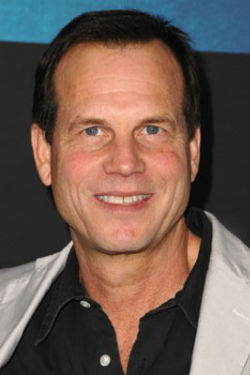 Bill Paxton was born May 17, 1955 in Fort Worth, Texas. He is known for his roles in
Aliens
 (1986),
Edge of Tomorrow
 (2014) and
Apollo 13
(1995).
James Marsden was born September 18, 1973 in Stillwater, Oklahoma. He is known for his roles in
X-Men
 (2000),
Enchanted
 (2007) and
Superman Returns
(2006).
Fred Ward was born December 30, 1942 in San Diego, California. He is known for his roles in
The Right Stuff
 (1983),
The Player
 (1992) and
Escape from Alcatraz
(1979).
Edward James Olmos was born February 24, 1947 in Los Angeles, California. He is known for his roles in
Blade Runner
(1982) and the
Battlestar Galactica
(TV series) and
Miami Vice
(TV series).